Discover more from Altdeep.ai Newsletter
A semi-weekly newsletter to hone your skills in empirical modeling and statistical thinking.
Over 1,000 subscribers
6-Player Texas no-limit hold'em solved
AltDeep is a newsletter focused on microtrend-spotting in data and decision science, machine learning, and AI. It is authored by Robert Osazuwa Ness, a Ph.D. machine learning engineer at an AI startup and adjunct professor at Northeastern University.
Ear to the ground
6-Player Texas no-limit hold'em solved
For the first time, AI has beaten human professional poker players in six-player no-limit Hold'em.
The AI bot is named Pluribus. Pluribus essential advancement is the ability to play against many players with hidden information, two key features of many AI challenges. Contrast this with the celebrated AlphaGo, which did not have to contend with multiple players and hidden information.
So how does it work? Libratus was an AI that beat human pros in two-player no-limit Hold'em in 2017 (see this excellent Libratus writeup). Pluribus keeps the same algorithm approach as Libratus, its innovation come from efficiency and speed-up techniques. This efficiency stands in stark contrast to other recent AI milestone projects, which required the equivalent of millions of dollars' worth of computing resources to train and dumped many metric tons of carbon into the atmosphere.
"It is an absolute monster bluffer. I would say it's a much more efficient bluffer than most humans. And that's what makes it so difficult to play against. You're always in a situation with a ton of pressure that the AI is putting on you and you know it's very likely it could be bluffing here." —Jason Les, professional poker player
Skepticism about deep recommenders
"We considered 18 algorithms that were presented at top-level re-search conferences in the last years. Only 7 of them could be re-produced with reasonable effort. For these methods, it howeverturned out that 6 of them can often be outperformed with compa-rably simple heuristic methods, e.g., based on nearest-neighbor orgraph-based techniques. The remaining one clearly outperformedthe baselines but did not consistently outperform a well-tuned non-neural linear ranking method."
The least unreadable article about Elon Musk's Neuralink
I'm all for the cyberpunk upgrades — but how does this work with obsoletism? I don't think I'd be happy if I got some kind of "iBrain6" implant on Friday, and then a surprise launch of the "iBrain-NANO" happened on Saturday.
AI Long Tail
Pre-hype AI microtrends.
Elegant AI-ish Linguix grammar checking software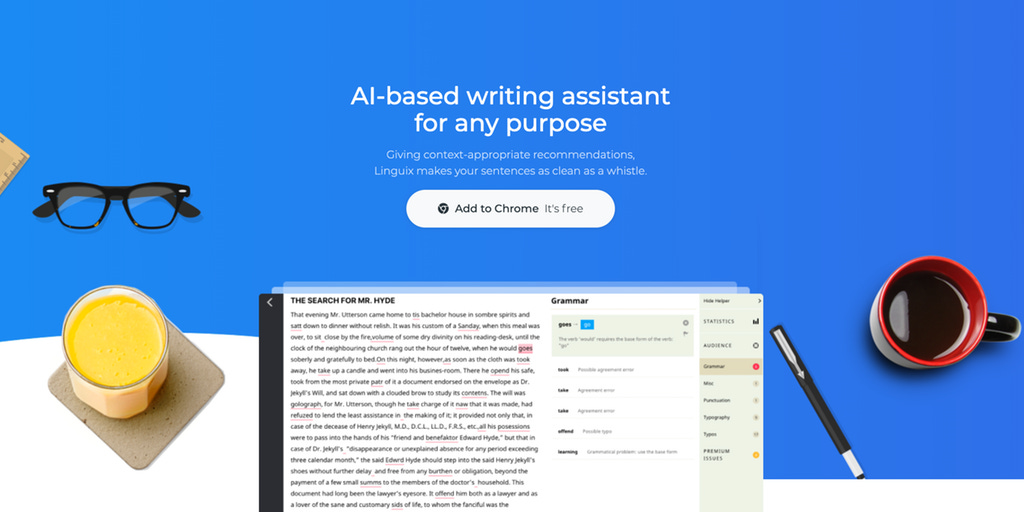 Alexander Lashkov is a professional content marketer and journalist who runs an agency called Smile Bright Media in Miami, Florida. He also co-founded Linguix, an "AI-based" grammar checking software. Lashkov reports that they have around 4,700 users and have sold first subscriptions for about $1,000-$1,200 total revenue per month.
Lashkov suggests that relative to Grammarly, Linguix is more focused on content creation and revision, as well as more lightweight, gives the user control over their privacy, and helps non-native speakers with language learning.
That last part resonates with me, as my non-native English speaking wife has relied heavily on Grammarly in professional settings, and it is clear that wasn't an intended Grammarly use case.
Signals from China
Concerns about Chinese video sharing app Tik-Tok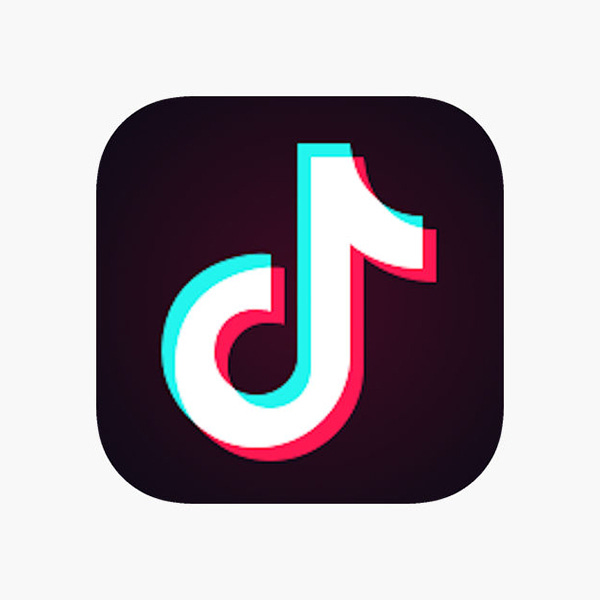 Tik-Tok is video-based app for sharing funny memes. Concerns are rising that it could become a tool by which China aggregates data about Americans.
TikTok's parent company, ByteDance, recently valued at more than $75 billion, describes itself first as an artificial intelligence company. ByteDance spent $1 billion advertising TikTok in the U.S. in 2018, growing its audience by buying ads on Facebook, Instagram and Snapchat.
A similar privacy controversy played out this week with FaceApp, which is owned by a Russian startup, over its use of photos and possible access to users' photo libraries.
U.S. social media platforms have been effectively banned in China because the Chinese fear foreigners culturally influencing and collecting data on their population. The Chinese seem to face no such barrier in the US.